Protect or innovate? Of Marseille Soap and other traditional products edit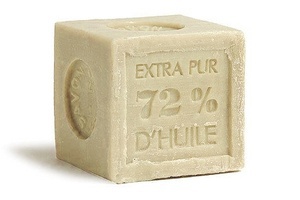 How to protect non-food products which are emblematic of a geographical area? The European Commission is working on the extension of both protected designation of origin (PDO) and protected geographical indication (PGI) system for non-agricultural products. What are the challenges? Is such a regulation adapted?
For a long time, many handicraft and manufactured products have been identified by the geographical name of their place of production. Think of Murano Glass, Marseille Soap, Laguiole knives, as well as the Chonnabot Thai Silk or the Guacamayas Colombian basketry. However, how can you be sure that the product you are to buy in a local market is the genuine one? The Marseille Soap you bought at the Vieux Port might have been produced in Tunisia, the Laguiole knives you bought in a local market in the Aveyron region could have been manufactured in India, the Basque laundry you bought in a small shop in Saint-Jean de Luz could as well have been weaved in Portugal. Both consumers and producers can be ripped. The problem is that geographical indications are not included under the actual European Law concerning the protected designation of origin (PDO) or the protected geographical indication (PGI). Consequently, the European Commission is working on the extension of the PDO and PGI for non-agricultural products.
PDO and PGI were born in 1992 in the European Union and their legal framework with the European regulation 1151/2012 includes only food products and some other agricultural products such as flowers, essential oils, wool or hay. PDO and PGI for alcoholic products are regulated under another EU regulation. Front of the lack of legal protection by the European Law, handicraft and manufactured products can be protected only under a National Law whenever it exists. For example, Portugal, Czech Republic, Hungary, Poland, Romania, Slovakia, Estonia got already a Geographical Indication (GI) law which includes all products. France has recently issued a GI legal framework for handicraft and manufactured products, within the Consumption Act 2014. Thus, the Marseille Soap came first in 2015 to a demand of registration before the National French IP Agency.
In front of the legal void in the EU Law, many producers have registered a geographical trademark with a logo to identify the "true product" made in its native area. The Natural Bourgogne Stone, the Solingen knife in Germany or the Botticino Marble and the Murano Glass in Italia are protected by a National or a European collective geographical trademark.
Nordic countries, as well as Germany, Austria and the UK, favor the trademark regime to protect these high quality products linked to a specific territory. On the contrary, Latin countries opt for the PDO and PGI as a quality sign. The EU has to unite those two different legal cultures.
Furthermore, the EU has to face challenges in the trade negotiations with its foreign partners. India, Thailand and countries belonging to the Andean Community in Latin America have already issued an internal GI legislation which includes all products. Such handicraft and manufactured products are quite numerous in many developing countries. For example, India has nearly one hundred GI applying to meanly handicraft products, Thailand has various GI to protect specific silks, Colombia registered more than ten Designation of Origin for basketry, pottery and traditional textile. Consequently, the GI has become an asset in trade negotiations, with the recognition of the European Designations such as "Champagne", "Cognac" or "Parmigiano Reggiano" in return of reciprocity for all the GI owning to the trade partners, which apply to traditional handicraft products. But the negotiation is made more difficult when the EU has no GI legal framework to propose in order to protect the non-food foreign GI within the EU territory.
To respond to this double challenge, i.e. on one hand protecting famous European products by sui generis GI system and on the other hand to have GI legal tools for products coming from third countries so as to provide them a good legal protection through the European domestic market, the European Commission is now working on a project of extension of the PDO and PGI regulation to non-agricultural products. A public consultation was launched in 2014 and the European Parliament approved it in October 2015.
However, the relevance of this approach is a real matter. There are two main questions.
Firstly, a link with the geographical origin of the product is necessary to get worthy of a Protected Designation of Origin or a Protected Geographical Indication. This link can be constituted by a specific raw material, a particular knowledge or even a strong reputation. But many handicraft and manufactured products have evolved over time? For instance, the Limoges porcelain, so popular for its whiteness and pureness thanks to the kaolin extracted from local deposits in the Limoges area, is now manufactured with an imported kaolin because the local one is totally exhausted since the WWII. What of the authenticity of its reputation? And should we admit that today's Limoges porcelain is still a high quality product, though no link can be made with its native territory?
Secondly, there is a potential risk to lock some traditional products into a rigid definition. The case of the Marseille Soap, as the first GI demand of registration in France for a manufactured non-food product, illustrates the complexity of the question for numerous European traditional products in the 21th century. Indeed, the Marseille Soap is linked to its origin by a specific knowledge. The traditional recipe historically uses 72% of olive oil and a pentagonal shape design, which was formally identified by a Napoleon decree. But nowadays some soap producers in Marseille add flagrances and give to their soap various new shapes so as to respond better to the consumers' demand. The debate revolves around subtle limits between tradition and innovation.
In this context, some doubts persist on the straightforward extension of the PDO and PGI to handicraft and manufactured products that keep evolving. It seems that this straightforward extension does not fit to the innovation challenges facing those traditional products associated with an area – products that are traded in an open market, not inside a museum.
close
Did you enjoy this article?
Support Telos by making a donation.
(for which you can get a tax write-off)